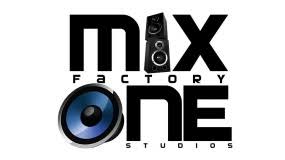 Mix Factory One Studios is a Full Service recording studio. We specialize in Production, Mixing, and Mastering. We provide each client with audio engineering excellence that is customized to your exact needs. This studio possesses ALL the latest technology, such as Protools HDX to make sure your sound will be superior!
Acclaimed engineer/mixer/masterer/producer, IV Duncan, holds all his Engineers to a standard of perfection. He knows what it takes and he gives each and every client the sound they need to be a winning force in the musical arena. When you leave our Lab with your music recorded, mixed and mastered, you WILL be radio, internet, and INDUSTRY READY!
Not only do we provide the best studio services in Michigan, our first class customer service will make you feel like you never want to leave.That's fine with us, go ahead, get back in the booth! The motivational and inspiring atmosphere here at Mix Factory One is one of a kind. Relax in our theater room, clear your mind as you take in the view of our rippling stream, or just enjoy a meal and beverages at our bar. Our facility is the perfect place for you to express yourself and truly feel your music.
Our roster of clients includes Eminem, Slaughterhouse, Rick Ross, Freeway, Rocko, Dollhouse, Mario Winans, Karen Clark-Sheard, and Mary J. Blige just to name a few! We work with Sony Pictures, Universal Records, Shady Records, Gracie Productions, Motown, Interscope, Warner Bros, Sony BMG, and the list continues…
Local and Independent artists love us and always make Mix Factory One Studio their recording home. We look forward to you joining the Mix Factory One Studios Client "Family"!
Keep in touch
Mix Factory One Studios
Music Recording Studios
(248) 799-9390
If you have any queries, please send message, and we will be in touch soon