My Biography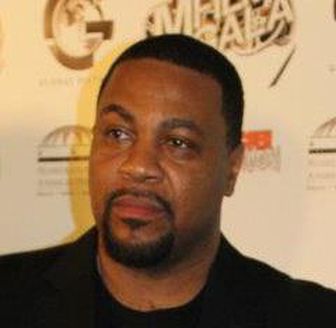 US Marine Veteran & International DJ MAESTRO started out mixing & scratching records with the Electrifying Mojo on FM 98WJLB (Detroit) in 1984. It was there that he met the Godfather of Techno, Juan Atkins, who introduced him to emerging new sounds of dance & party music.
30 years later, DJ Maestro's fan base continues to grow as his skill for making the music that moves the masses improves. He always reinvents his music style to stay on top of the current trends in Urban & Pop Music. And right now, the most popular music in the clubs, at community events and family functions are dance-driven records.
DJ Maestro has several hit line dance/hustle records including the international hit TURBO HUSTLE, the FREAKBEAT HUSTLE and the BIRTHDAY SLIDE.
All across the country, dance floors from Los Angeles to New York are impacted by DJ Maestro's positively energizing music. Millions of people view his videos online.
He has three successful line dance/hustle albums that include an instructional DVD: DJ Maestro Presents: Ballroom Hustle 101,202 and 303. DJ Maestro is set to release his latest album Breaking All Barriers, in April 2015 in Canada, USA and Jamaica. The new CD/DVD features the CANADIAN SLIDE, the SURVIVOR SLIDE, created to raise awareness and support for those affected by Cancer and the BIRTHDAY SLIDE – DANCEHALL REMIX featuring Jamaica's own Philip T2K. and the all new "PRAISE SLIDE"  "Because Church People Line Dance Too" and the "Rocket City Rock" dedicated to the space center in Huntsville Al.
DJ Maestro & his partners have created a Line Dance Fitness Program Called "1 Step 2 Fitness" a health awareness program, for low, moderate, limited mobility, and high intensity cardio workouts designed to enhance the physical, emotional and social wellness of kids, adults and senior citizens. Go to the website  for booking and more info.
DJ MAESTRO always says, "Music is Universal". Through line dance hustle music, he helps people of all ages and backgrounds unite as one!  Dj Maestro won the 2015 Detroit Music Award for "OUTSTANDING ELECTRONIC / DANCE WRITER / PRODUCER" and nominated for 2015 & 2016 Producer & Dj of the year.
Keep in touch
DJ Maestro
DJ/Musician
(586) 615-5869
www.iamdjmaestro.com
If you have any queries, please send message, and we will be in touch soon